Frozen NFC Juices and berry puree
NFC Juices & berry puree (Not From Concentrate) have been processed as little as possible. These products are made from 100% berry. The production process is gentle so that the natural flavor and color of the berry can be preserved. Some of the NFC juices and puree are also available as organic products. The product is sold frozen.
Use:
high-quality juices and beverages
mulled drinks
alcoholic beverages
ice-cream and sorbets
Assortment:
Bilberry, Lingonberry, Mountain Bilberry (crowberry), Wild cranberry, Cloudberry, Sea Buckthorn Berry, Rowanberry, Blackcurrant, Redcurrant, Chokeberry and etc.
Package sizes:
20kg frozen block
180kg barrel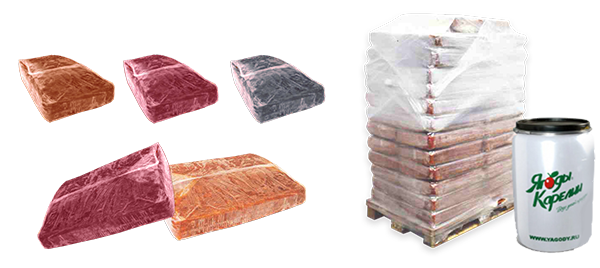 NFC Juices & Puree
NFC Juices & Puree